Staff Geologist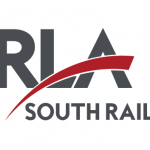 Website Orla Mining Ltd.
The Emerging Gold Producer of Choice
The purpose of this role is to support and work with the Nevada geology exploration and development teams. This role is essential to support the Exploration and Development teams with the best practices in geological data collection, processing, and interpretations. The staff geologist is responsible for collecting field and drillhole data, validating and processing the data, and making geological interpretation to guide future work on the project. This role will report directly to our Exploration Manager.
Responsibilities include:
Assist the Geological team with drillhole planning
Staking drill pads and drill roads
Lining-up drill rigs to their drillhole orientations
Communicate with Drill Services regarding sample logistics
Make decisions on hole completions (total depth) based on plans and geology
Logging reverse circulation (RC) drill chips
Geotechnical and geological logging diamond drill core
Sample, photograph drill core and oversee the cutting process
Collecting rock or soil samples in the field
Creating cross-sections and long-sections
Geological field mapping (Anaconda-style preferred)
Digitizing of field maps (ArcGIS, MapInfo)
Interpretation of field data; writing technical reports and memorandums
Assist in modelling geological data and interpretations with various software (Leapfrog, Micromine); provide geologic opinions and recommendations to peers
Training and general administrative tasks
Skills and Experience:
B.S. in Geology or related field required.  M.S. in Geology or related field preferred.
Minimum 2 years of experience in geological geologic logging (RC/Core) and mapping.
Familiarity with MX Deposit, Geobank, or other geologic database software preferred.
Strong computer skills – intermediate to advanced knowledge of MS Office, Project, and Excel and intermediate knowledge of SSMS, MX Deposit or other database software.
Experience with MapInfo, Datamine Discover 3d, Leapfrog or other GIS software.
Ability to deal professionally, courteously and confidently with staff and external organizations.
Ability to prioritize, manage tasks and meet deadlines.
Excellent communication, interpersonal and organizational skills.
Authorized to work in the U.S.
Valid Driver's License.
Manual dexterity required to use desktop computer and peripherals.
Ability to life 75 lbs., walk over uneven ground for long distances and withstand extreme hot and cold temperatures.