Civil Engineer / Reno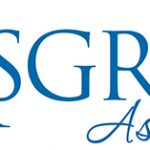 Website Forsgren Associates, Inc. Forsgren Associates, Inc.
Civil Engineer / Reno
Our Reno practice is growing, with a steadily increasing client base and backlog of work. We're seeking an eager engineer with a great attitude to help us grow this thriving office.
As an Engineering Intern in our Reno office, you will be involved in a variety of water, wastewater, and various civil and environmental projects for mining companies, municipalities, special districts, utilities, and private companies, primarily in northern Nevada and California. You'll work with our Project and Senior Engineers to help plan, conceive, design, permit, and manage construction for a wide range of infrastructure projects related to our natural and built environments. Your specific responsibilities in this position will include the following:
●   Work under the mentorship of our experienced engineers, tackling tasks independently as you grow in confidence and experience.
●   Work as part of our engineering team through the lifecycle of projects, including development of engineering plans, specifications, reports, permit applications, etc.
●   Support field work and construction observation efforts, developing the skills and experience to perform these tasks independently.
●   Develop collaborative and productive relationships with other team members, sub-consultants, contractors, and regulators.
Who We're Looking For (Qualities and Qualifications)
We're looking for someone with the following Qualities:
●   Great Attitude! …and can maintain it under pressure.
●   Strong Aptitude for (and interest in) learning – about our work, and our business.
●   Strong verbal and written communication skills.
●   Passion for solving problems, and engineering solutions.
●   Detail- and quality-oriented. Believe that anything worth doing is worth doing right!
●   Responsible – follows through on actions, meets deadlines, and communicates progress.
●   Adaptable – solves problems on the fly, and thrives in a fast-paced work environment.
●   Team player – comfortable coordinating with team to ensure project needs are met.
●   Excellent communicator – knows how, what, and when to communicate.
●   Professional.
At a minimum, you will need the following Qualifications:
●   B.S. in Civil Engineering (or related field).
●   Registration as an Engineering Intern (EI) in Nevada.
●   2+ years of civil engineering experience.
Who We Are
Forsgren Associates, Inc. is an employee-owned, multi-discipline consulting firm. We provide planning, permitting, engineering, project management, and construction management services for municipalities, special districts, utilities, federal agencies, and private companies throughout the West. We are a tight knit team of 100 engineers, scientists, and technicians, working collaboratively across 9 offices. Since 1962, we've promoted sustainable development by helping to improve civil infrastructure, while ensuring that the environment is protected, and restored. We offer a competitive compensation and benefits package as well as the additional benefits of being an employee-owned company and sharing in the company's success. We respect the personal needs of our employees, and actively promote a healthy work / life balance. Join us! We are committed to engineering stronger communities. www.Forsgren.com
Title: Civil Engineer
Location(s): Reno, NV
Employment Type: Full-time / Hourly
To apply:
Please submit a letter of introduction and resume to Succeed@Forsgren.com. Please reference the Job Title in the subject line.
Forsgren Associates will not accept unsolicited resumes from third party agencies or recruiters. No fee will be paid to third parties who submit unsolicited candidates directly to hiring managers.
We thank all applicants; however, only candidates selected for an interview will be contacted. This position is subject to close at any time. Forsgren Associates is an Equal Opportunity Employer.