Tony Gesualdo
Tony Gesualdo
Member Biography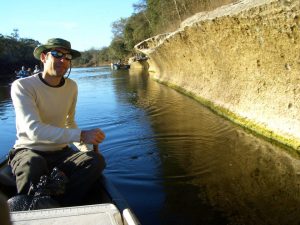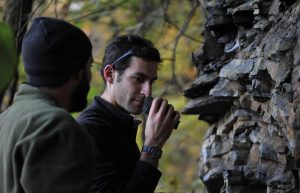 I am writing this from my hotel room in Hawthorne, NV, not a place I ever dreamed of visiting but a small town surrounded by an Army munitions depot and the basins and ranges of the Walker Lane. Some of you might know it, as we have a mini-GSN meeting each morning in the local diner before we all head out to check our respective rigs. I am working on a drill program for a small exploration company down a dirt road few have traveled with a beautiful view of the highest point in Nevada, Boundary Peak, backdropped by the high Sierra. Not a bad office!

I was a slow starter in the field of geology. Even though I had a rock collection at a young age, was great at reading maps, enjoyed camping and the outdoors, and excelled in my science classes, it took until well beyond high school to begin my career in geology.

I had been working in various restaurants in Athens, GA for almost 10 years (pizza maker, dishwasher, line cook, kitchen manager, head meat cook, muffin man, bread delivery man, farmer's market vendor, etc.) when some major life events turned me in a different direction. At 27, I decided to go to school for science and somewhat randomly called the undergraduate advisor for the Geology Department at the University of Georgia (UGA). In one short meeting, Dr. Rob Hawman convinced me to declare geology as my major.

Being an older student, I knew I needed to get involved. I became an event coordinator for the newly revived Geology Club at UGA. Together with a couple other older students, we were able to plan some amazing geology adventures (backpacking, camping, canoeing, caving) throughout the southeast with themes ranging from the Pennsylvanian carbonate plateau in the Tennessee-Alabama-Georgia area, to coastal barrier island sedimentation in South Carolina, to unconfined aquifers in northern Florida. Cooking was (and is) still a passion, and I could (and still can) cook up some delicious field food for fellow geo-campers on multi-day trips. These skills were handy during our field school based in Cañon City, CO, where I became the defacto head chef during our excursions to eastern Utah and northern New Mexico.

Besides school, other geological organizations such as Georgia Geological Society (GGS), Atlanta Geological Society (AGS), and the Geological Society of America (GSA) exponentially helped my geological understanding of the world through field trips, conferences, and short courses. Throughout school and my career, field trips and conferences have been some of the most eye-opening learning experiences. I owe a lot to the people that I have connected with and learned from through these and other organizations.
Email Address anthony.gesualdo@gmail.com
Company Coeur Rochester, Inc.
Position Mine Geologist
Phone 478-397-4696
---