Safety Cordinator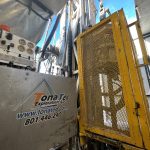 Website Tonatec Exploration LLC
Job Description:
Tonatec Exploration is seeking a talented self-motivated individual to join our team as a safety coordinator. This position will require a strong knowledge of MSHA, OSHA, and other state and federal regulations. The candidate would need to have an MSHA instructor's card (blue card) and be able to obtain an OSHA 501 General Industry certification. This position would require traveling to various site locations, throughout the states.
Responsibilities include:
·         Assist with the onboarding process with new hires.
·         Site inspections to ensure local, state, and federal compliance is met.
·         Promote activities to maintain a safe environment, as well as prepare and deliver safety meetings.
·         Develop and maintain safety programs.
·         Assist in accident/Incident investigations.
·         Prepare and report the necessary documents to local, state, and federal agencies, such as OSHA/MSHA
Job requirements:
·         Self-Motivated with sound judgment and independent decision making required.
·         Excellent verbal and written skills
·         Ability to work well as a team and interact with different groups of people.
·         Ensure compliance obligations are met with clients, federal, state, and local authorities.
·         Proficient in MS Windows, Outlook, Excel, Word, and PowerPoint
·         MSHA Blue Card
·         OSHA 501 (or the ability to obtain)
·         First Aid Instructors Card preferred and can maintain certification.
·         Class A CDL (or the ability to obtain)
·         Prior safety and health experience preferred.
Benefits:
·         Salary DOE, with bonus potential
·         Medical, dental and vision plan
·         401k