Description
Contact: robbie.agau@gmail.com
Dear GSN Members,
I regret that the decision has been made to postpone the Winnemuuca GSN Chapter's March meeting scheduled this Wednesday, March 18th at the Martin Hotel due to the current COVID-19 situation.
UNR Professor Steve Wesnousky's presentation regarding his and Carrie Bruno Meisner's (Professor, Great Basin College) research on the 1915 Pleasant Valley Earthquake will be presented at some point during the 2020-2021 Chapter year.
Please see attached Carrie's YouTube Channel–Nevada Geology, Geochron and Education–she was going to present at the meeting.  She plans on interviewing Nevada geologists about their work to include on this Channel at the GSN Symposium in May.  If any members are interested in contributing, please let her know @ caroline.meisner@gbcnv.edu.
YouTube Channel:
RuGGEd: Ruby Mountains – Geology, Geochron, and Education
At this point, no decision has been made regarding the April 15th Chapter Meeting.  I will keep you posted.
Stay Healthy Friends,
Robbie Anderson
GSN Winnemucca Chapter President
**********************************************************************************************************************
GSN WINNEMUCCA CHAPTER MEETING
THIS HAS BEEN CANCELLED AND WILL BE RESCHEDULED IN THE FALL 2020!

Speaker:  Steve Wesnousky, UNR Professor of Geology & Seismology
Title:  "The 1915 Pleasant Valley Earthquakes of Nevada – an ongoing collaborative paleoearthquake study, and other aspects of earthquakes in NV"
Food & Drinks Sponsored by:  JUST REFINERS, USA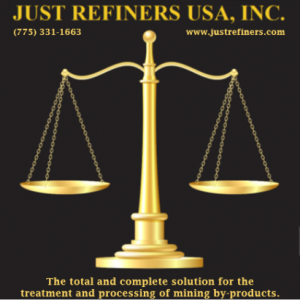 Abstract:  Scarps produced by the Pleasant Valley M7.3 earthquake extended ~60 km along four rangefronts south of Winnemucca. The earthquake is the largest of its kind (continental normal) that has occurred in the United States, and arguably the world. The purpose of the project is to understand whether or not previous earthquakes here repeatedly rupture the same length of rangefront or, rather, ruptures are sometimes limited to individual rangefronts, and how often large surface ruptures occur here. The anticipated results should also provide a measure of how fast the ranges are rising due to the repeated occurrence of earthquakes. Trenches have been excavated across the 1915 Pleasant Valley ruptures at five sites to provide exposures of sediments displaced in 1915 and prehistoric ruptures. Interpretation of the size and number of past earthquakes is achieved by application of structural geologic and stratigraphic and soil analysis principles to the faulted sediments. The actual age of past displacements is ultimately gained by application of Optical Stimulated Luminescence (OSL) and Terrestrial Cosmogenic Nuclide (TCN) dating methods to sediments in the trenches.
Please contact Robbie Anderson, Winnemucca Chapter President for more information:  <robbie.agau@gmail.com>
Details
03/18/2020 18:00:00
03/18/2020 21:00:00
America/Los_Angeles
CANCELLED! GSN Winnemucca Chapter Meeting, March 18, 2020
Dear GSN Members, I regret that the decision has been made to postpone the Winnemuuca GSN Chapter's March meeting scheduled this Wednesday, March 18th at the Martin Hotel due to the current COVID-19 situation. UNR Professor Steve Wesnousky's presentation regarding his and Carrie Bruno Meisner's (Professor, Great Basin College) research on the 1915 Pleasant Valley Earthquake will be presented at some point during the 2020-2021 Chapter year. Please see attached Carrie's YouTube Channel--Nevada Geology, Geochron and Education--she was going to present at the meeting.  She plans on interviewing Nevada geologists about their work to include on this Channel at the GSN Symposium in May.  If any members are interested in contributing, please let her know @ caroline.meisner@gbcnv.edu. YouTube Channel: RuGGEd: Ruby Mountains - Geology, Geochron, and Education At this point, no decision has been made regarding the April 15th Chapter Meeting.  I will keep you posted. Stay Healthy Friends, Robbie Anderson GSN Winnemucca Chapter President **********************************************************************************************************************

GSN WINNEMUCCA CHAPTER MEETING

THIS HAS BEEN CANCELLED AND WILL BE RESCHEDULED IN THE FALL 2020!

Speaker:  Steve Wesnousky, UNR Professor of Geology & Seismology

Title:  "The 1915 Pleasant Valley Earthquakes of Nevada - an ongoing collaborative paleoearthquake study, and other aspects of earthquakes in NV"

Food & Drinks Sponsored by:  JUST REFINERS, USA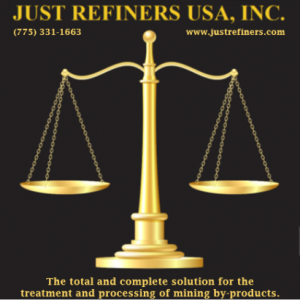 Abstract:  Scarps produced by the Pleasant Valley M7.3 earthquake extended ~60 km along four rangefronts south of Winnemucca. The earthquake is the largest of its kind (continental normal) that has occurred in the United States, and arguably the world. The purpose of the project is to understand whether or not previous earthquakes here repeatedly rupture the same length of rangefront or, rather, ruptures are sometimes limited to individual rangefronts, and how often large surface ruptures occur here. The anticipated results should also provide a measure of how fast the ranges are rising due to the repeated occurrence of earthquakes. Trenches have been excavated across the 1915 Pleasant Valley ruptures at five sites to provide exposures of sediments displaced in 1915 and prehistoric ruptures. Interpretation of the size and number of past earthquakes is achieved by application of structural geologic and stratigraphic and soil analysis principles to the faulted sediments. The actual age of past displacements is ultimately gained by application of Optical Stimulated Luminescence (OSL) and Terrestrial Cosmogenic Nuclide (TCN) dating methods to sediments in the trenches.

Please contact Robbie Anderson, Winnemucca Chapter President for more information:  <robbie.agau@gmail.com>
Reno, NV
Event Starts
Event Ends
03/18/2020
03/18/2020
All Day Event
6:00pm
9:00pm